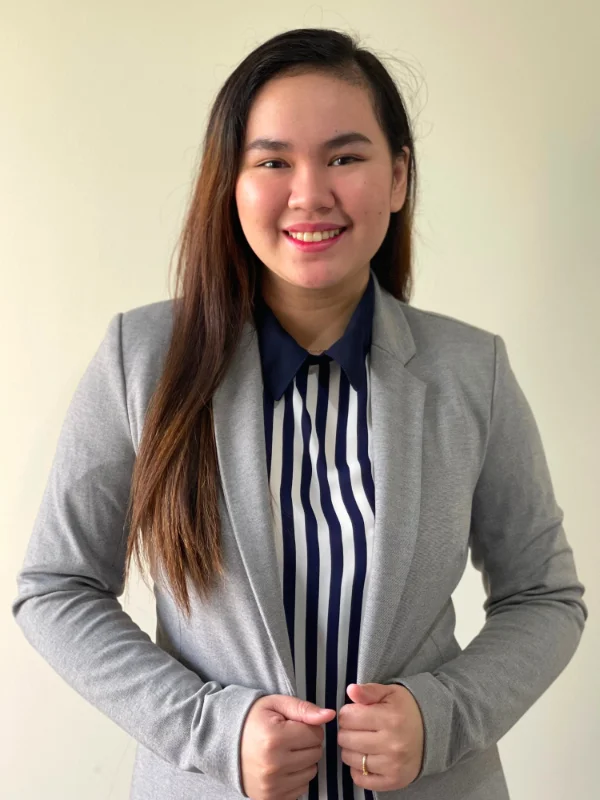 Gregg San Juan
Gregg has a 3-year' experience in Account reconciliation and Financial Reporting using Microsoft Excel, SAP, and Google Sheets. Her experience with a BPO Company equipped her with the knowledge of Basic Macro Programming which led her to create process automation that helped her project achieve its desired AHT for a specific process.

When the pandemic struck, she started working remotely and decided to switch her career from a General Accounting Associate to a Virtual Assistant because of the flexibility, convenience, and endless knowledge that it offers, and working remotely helps her spend more time with her loved ones.

She's currently working as a part-time Reconciliation Analyst for a client and her main responsibilities for them are to investigate outstanding transactions, maintain a list of issues regarding the system, prepare reconciliations for certain Payment Service Providers, and send important emails to their Risk Department while she's also working as a Full-time bookkeeper for TS Business Services, she's currently handling 14 accounts and has successfully cleaned up some of them while training to become a Certified Pro Advisor, she highly values her client's data privacy and security.

Her priorities 2-3 years from now is to do well in her Job at TS Business Services, she's aspiring for stability in terms of her career, and she strives to become successful as a Virtual Assistant she believes that working at TS Business Services will help her achieve her goal.

In her spare time, she loves to Bake and Cook Filipino Dishes and Desserts, one of her hobbies is to go cycle around their province and she also loves to travel and go to Beautiful Beaches in her Country.